Toll Free: 1-866-898-4949
Phone: 1-435-792-4949
Manufacturing Space
100,000 sq. ft.
Vertical Markets
Commercial Aerospace
Defense
Instrumentation & Control
Life Sciences
Medical Devices
Space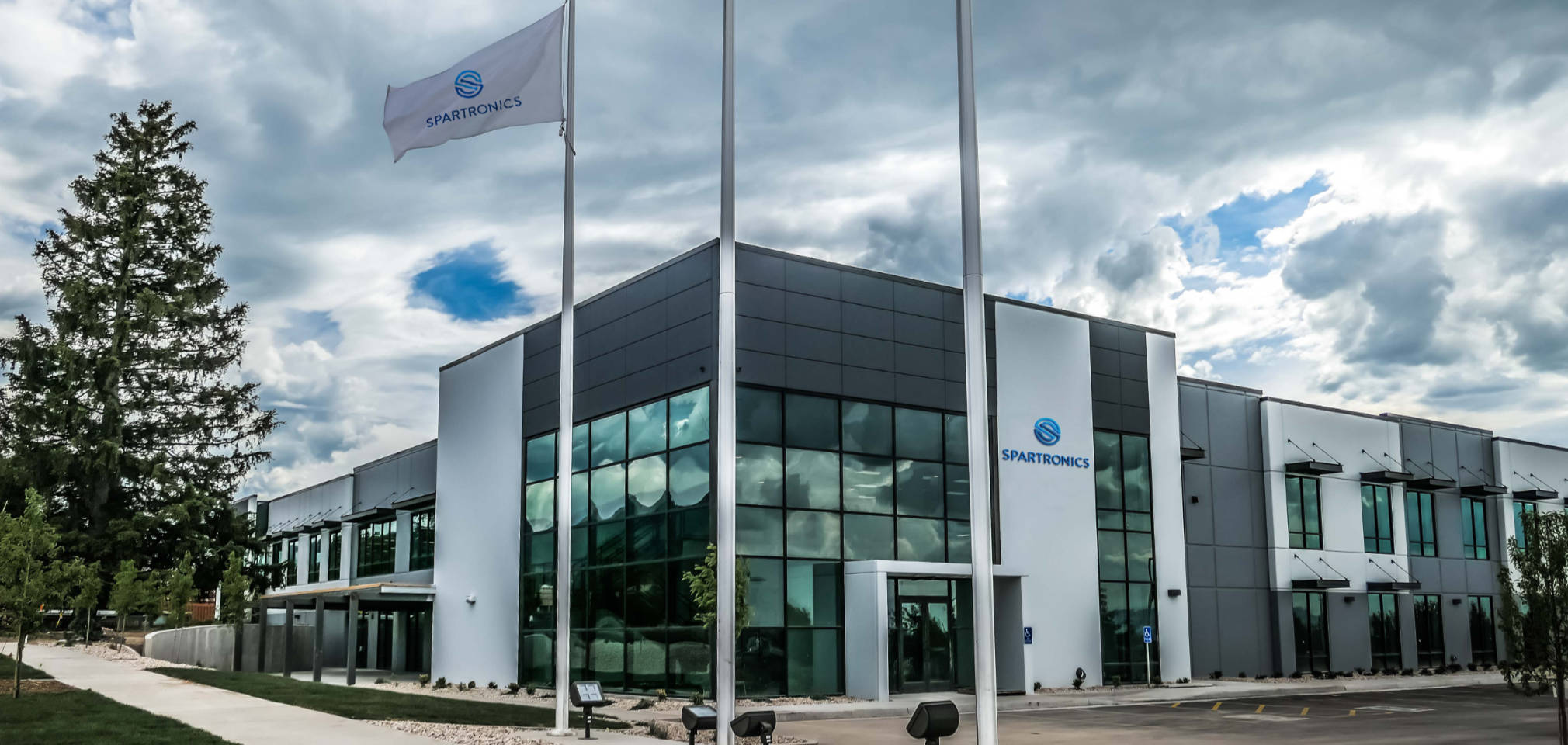 What We Do
In Logan, Utah, Spartronics specializes in end-to-end, electronic manufacturing services for highly complex assemblies supporting commercial aerospace, defense, medical device, life science, and instrumentation and controls markets. Capabilities span the entire life-cycle of product manufacturing including rapid prototyping, printed circuit card assembly, full box-build assembly, system-level integration, test development, and end-to-order fulfillment. We provide reverse logistics including warranty/non-warranty repair, refurbishment, and disposal of products.
Complex Printed Circuit Board Assemblies
Electromechanical Sub-Assemblies, Box Builds and System Level Integration
NPI Prototype Services
Product Design Engineering including Circuit Design, Schematics Creation, and PCB Layout Services. 
Value-Added Engineering Services including Design for Manufacturability (DFM), Design for Assembly (DFA), and Design for Test (DFT)
Product validation and Debugging through Engineering Verification Tests (EVT) and Design Verification Tests (DVT)
Flying Probe Testing
In-Circuit Testing and Functional Test Fixturing and Programming
Functional Test Fixtures and Acceptance Test Procedures
Environmental Stress Screening (ESS), Thermal and Vibe
Direct to Order Fulfillment
Inventory Management and On-Site Stores
Warranty and Repair
Certifications & Standards
ISO 9001:2015
ISO 13485:2016
IPC-7711/7721 Rework, Modification and Repair Certified
AS9100D
ITAR registered
IPC-A-600/610 (Class 1, 2 and 3)
UL, CSA, ETL/Intertek, CAGE Code, RoHS, ESD AS20.20
J-STD-001
Value-Added Engineering Services
Design for Assembly (DFA)
Design for Manufacturing (DFM)
Design for Test (DFT)
Printed Circuit Board Design (PCB)
Schematics Creation
PCB Layout Services
NPI Prototype Services
Product Validation and Debugging through Engineering Verification Tests (EVT) and Design Verification Tests (DVT)
System Integration
Flying Probe Testing for Low-Volume, Prototype and New Product Introduction (NPI)
Full System Level Functional Testing Development
Functional Testing Design
In-Circuit Testing and Functional Test Fixturing and Programming
Functional Test and Design
Acceptance Test Procedure Development
ESS
Top-Level Assembly (Box Build)
Airborne, UAV and Rotary Electronics
Missile Defense
Space Grade Electronics
Modems
Drug Delivery
Handheld Radios
Electro-Optics
RF & Secure Communications 
Avionics 
EID Counter measures
Respiratory Diagnostics
Radar Warning
Power Supplies and Amplifiers
Antenna
Artillery
Medical Instrumentation
Networking 
Patient Monitoring
Weapon Systems
Wound Management
Mechanical Motion
RF Communications
Advanced SMT placement
Motion Controls
Coatings
Legacy Aerospace
Digital and Analog Designs
Electronic Modules
Embedded Processing Systems
Flex Circuits
Graphical User Interface (GUI) Development
Power Supplies and Uninterruptible Power Supply Systems
Recording
RF Audio Transmission and Communication Technologies
Ruggedized Industrial Systems
Sensors
Power Electronics
Software Application Development
System Development & Integration
Systems Engineering
Transformers and Filters