Spartronics Plaistow: Rich History Supporting the Aerospace and Defense Industry for Complex Integrated Assemblies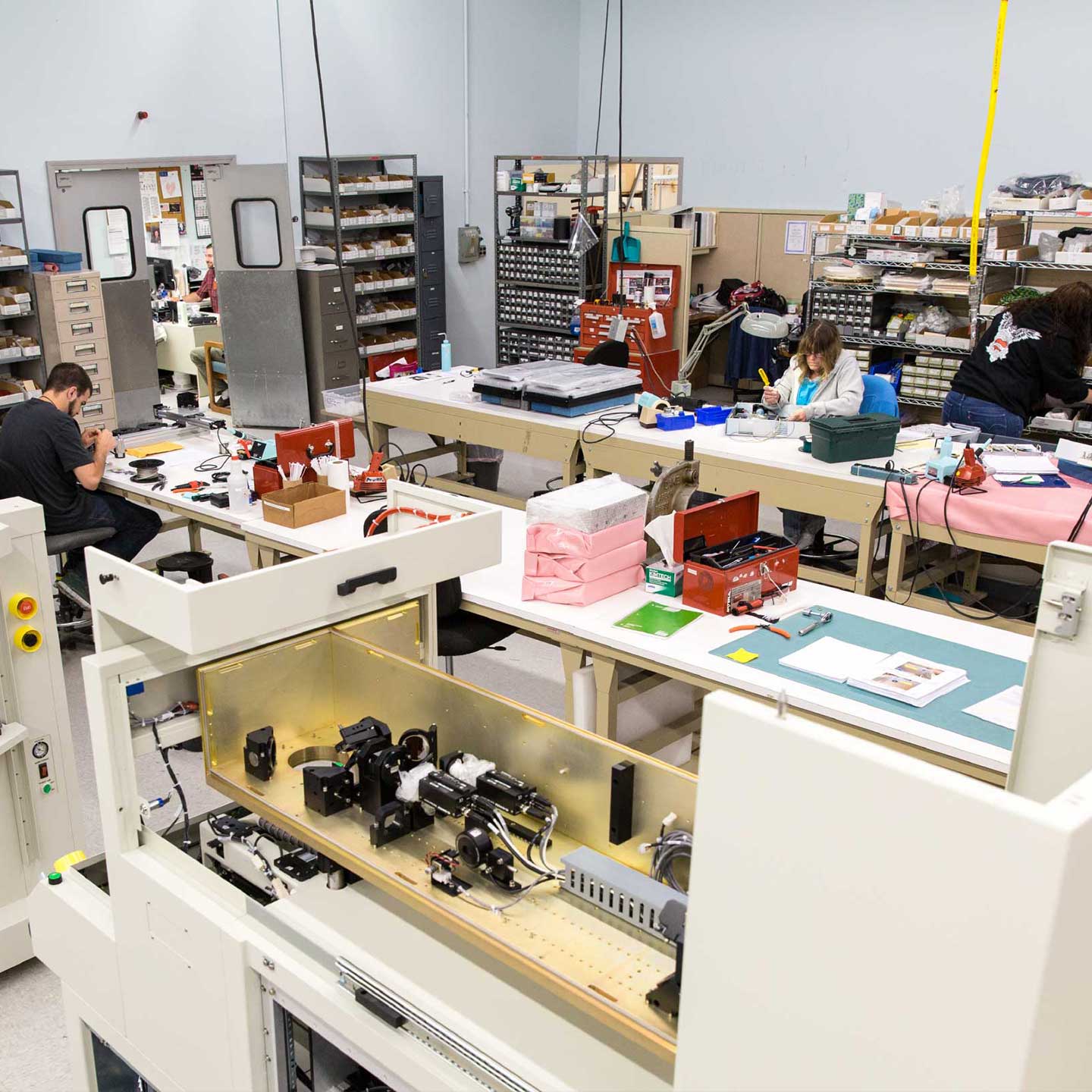 Spartronics Plaistow, located in Plaistow, New Hampshire, is a leading provider of complex integrated assemblies and sub-assemblies for the commercial aerospace and defense industries. With over 32 years of experience, Spartronics Plaistow has established a reputation for quality and excellence, serving a wide range of customers, including the US military and major aerospace Original Equipment Manufacturers (OEMs) and Sub-Primes. Their success is attributed to a deep history of successful partnerships and a team of highly skilled engineering, manufacturing, program management, and supply chain professionals with work to ensure success for their customers. Additionally, Spartronics Plaistow offers "State of the Art" technology, processes, and equipment which is mirrored at each of the 8 Spartronics manufacturing locations. This multi-site organizational structure provides and helps support customers' future demands within Defense Mission Areas, and an engaging environment centered around a customer-focused and disciplined execution. The company values open, honest communication, and transparency, making them a go-to supplier for complex integrated assemblies.

History of Spartronics Plaistow History of Spartronics Plaistow
Beckwood Services, Inc. Was an electronic manufacturing service provider located in Plaistow, New Hampshire. BSI was founded in 1990 to fill the need for a small company, which could provide support for low to medium-volume, high-complexity, full turnkey systems as well as complex sub-assemblies. Over the years the family-owned business has developed into a premier contract manufacturer with many accomplishments and awards. In 2013, BSI was acquired by Sparton Corp and began its integration into a multi-site organization, expanding its capabilities and resources.
Extensive Experience and Capabilities
Spartronics Plaistow's extensive experience and capabilities make them a valuable partner for Aerospace and Defense OEMs. The company specializes in the manufacturing of complex integrated assemblies, including avionics, power systems, and other mission-critical components. Their expertise in electronic assembling, wiring, testing, and total system integration allows them to provide complete solutions to their customers, from design to production.
They offer a full range of assembly and manufacturing services including:
Rapid prototype
Cable assembly
Complex electro-mechanical assemblies with system integration into next higher assembly (NHA) 
Sophisticated industrial automation control systems
Discrete I/O panel assembly and wire/cable harnessing
Power distribution & branch circuit networks
Precision mechanical assembly
Optics/optical scanning, pneumatics, heat exchangers, manifolds, inert gas management, and linear motion sensors
Ruggedized &industrial cabinet and rack assembly integration
System level testing, test fixtures, and stations, hi-pot testing, insulation resistance testing
Operator stations and kiosk manufacturing
Multi-branch cables and harnesses
NPI, first-time builds, prototypes
Software downloads
Firmware configuration
Refurbishment
End-of-life management
Service and repair depot
Qualified to apply touch-up paint and chemical film
In addition to the build-to-print manufacturing services offered we also provide the following:
New product introduction (NPI) process: Prototyping and developing product assembly procedures ahead of production floor operations.
Service repair for post-delivery support of your product.
Design upgrades: Engineering resources with the ability to provide design and manufacturability inputs and upgrades, incorporate new design features, or cost reduction requirements.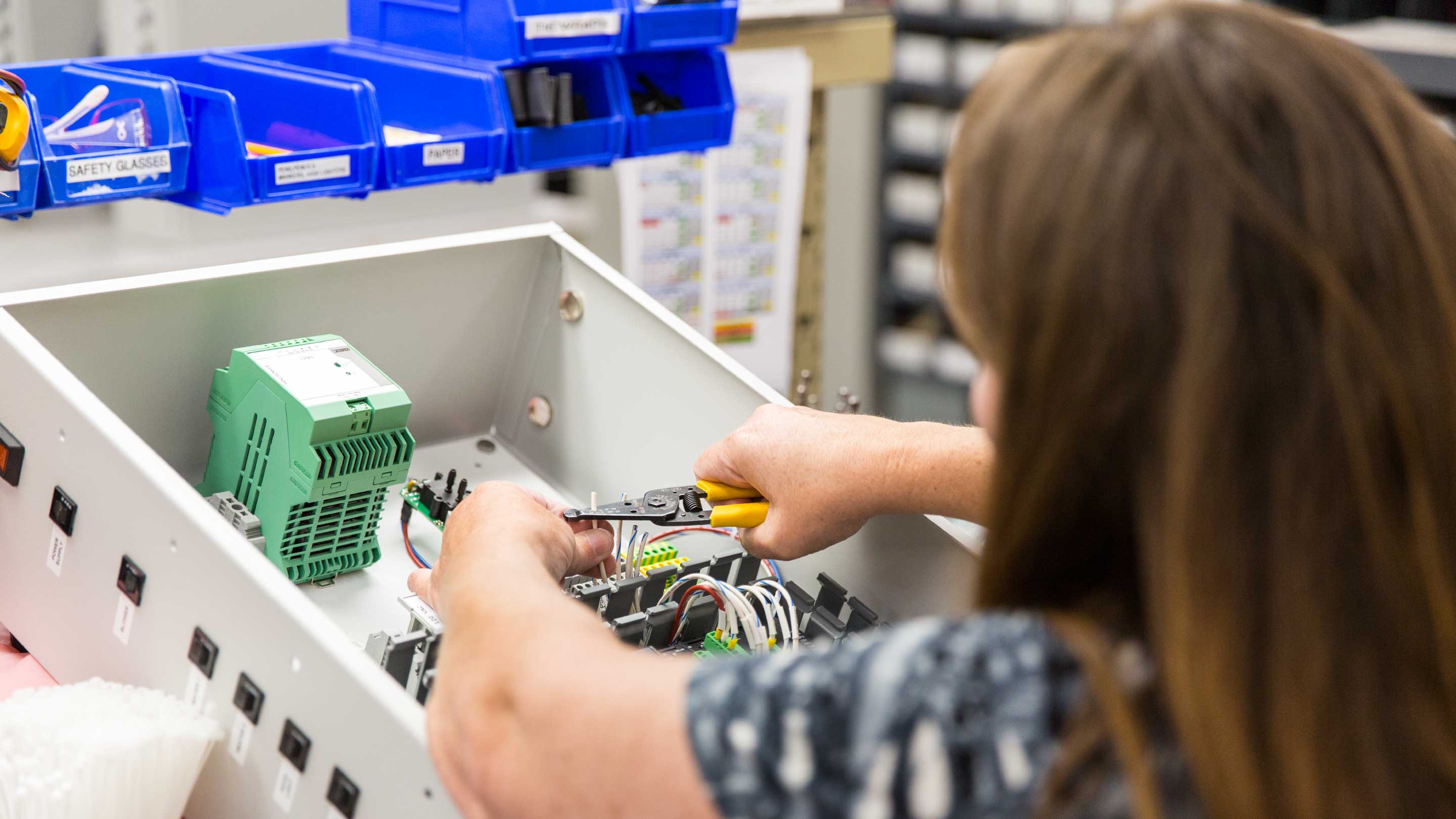 Value for Commercial Aerospace and Defense OEMs
What really sets Spartronics apart from its competitors? For starters, the company prides itself on its customer-centric approach. "We put the customer first and let them know that their issues are our issues," says Erik Miller, Program Manager for A&D at Spartronics Plaistow. "Spartronics Plaistow is dedicated to ensuring customer satisfaction by being available for calls and inquiries any time of the day or night, in order to foster a long-term relationship with the customer and secure future business opportunities."
Having customer-focused teams is crucial for Spartronics to maintain a smooth operating process that enables transparent and consistent communication with its clients. Moreover, the company conducts post-mortems after significant programs that involve more than usual changes to ensure that lessons are learned, and the necessary improvements are made. In addition, Spartronics Plaistow participates in customer events, both in-person and web-based, to stay informed about their evolving requirements and needs, which helps the company deliver the best quality products and services.
Specifically, Spartronics Plaistow's unwavering commitment to quality and customer service is reflected in its impressive track record of excellence at the site level. Their ISO 9001 and AS9100 certifications are a testament to their adherence to strict quality standards and procedures, ensuring that their customers receive top-notch products that meet their specifications. Spartronics also maintains compliance and certification for J-STD-001, IPC/WHMA-A-620, ISO9001:2015, AS9100-D, UL508A, and ITAR to adhere to contract manufacturing and quality management systems for the aerospace and defense industry. In recognition of their dedication to quality,
Spartronics Plaistow was recently selected as a recipient of the Raytheon Technologies Premier Award in mid-2022, which celebrates suppliers who have demonstrated exceptional performance and commitment to excellence. This recognition further highlights Spartronics Plaistow's commitment to providing its customers with nothing but the best. In previous years, Spartronics Plaistow has received consistent acknowledgment and awards from various top-tiered A&D OEMs for their superior performance and exceptional customer service.
 
Unwavering Quality
Spartronics Quality Management System (Quality Assurance Program) has evolved beyond the traditional approach of just controlling minimal defect levels on the production floor. With a comprehensive and layered approach, this ensures meeting industry or regional quality requirements by passing various third-party audits. The Quality Management System guides both internal procedures and processes, which are reviewed regularly as part of an Internal Audit program to identify any improvements or nonconformances.
The team at Spartronics Plaistow has worked to ensure a consistent and thorough Quality Management System. This is comprised of planning and improvement activities that help guide and align to the quality policies and objectives. This allows the team to prioritize customer focus, leadership, process approach, systems approach, continual improvement, and fact-based decision-making.
" A quality cultivated culture drives everything we do at Spartronics Plaistow, from management reviews, monthly quality review meetings, employee onboarding, LPA's, internal audits, IPC, and J-STD training," says Miller.
Direction is further provided by defined SOWs, OI's, and WI's, and in hand, this presents a proactive approach ensuring that processes will support eventual audits. Suppliers are also encouraged to conduct on-site source inspections if desired.
Spartronics Plaistow's ISO/AS QMS system has maintained its initial certification without any major findings or interruptions, demonstrating our commitment to quality and excellence.
Capacity To Do More
The Spartronics Plaistow facility is situated 40 miles north of Boston, Massachusetts. They follow a 9-hour, 4-day shift from Monday to Thursday, allowing them to manage overtime and surge into Friday or Saturday schedules for spikes in their workflow when needed.
The team at Spartronics Plaistow comprises 26 highly trained personnel, including Leadership, Engineering, Quality/Test, Supply Chain, Manufacturing, Program Management, and Other/Admin. Their low turnover rate averages only 2%.
As an electronic contract manufacturer, their capacity is flexible and varies based on customer demands and in-house projects. On average, they run at approximately 64% capacity, but their capacity demand can adjust to accommodate periods of performance.
Gated material window that will open and must be completed before able to access material.