Spartronics Logan is a Center of Excellence for the contract manufacturing of Aerospace and Defense mission-critical products
Spartronics Logan in partnership with Cache Valley Chamber of Commerce will welcome Utah legislators and community leaders on August 11th to tour the electronic contract manufacturing facility. Spartronics Logan is located at 750 East 1600 North, North Logan on the Innovation Campus of Utah State University.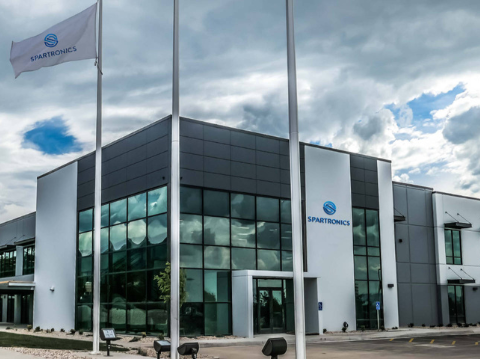 This private tour and presentation will introduce the deep-rooted experience Spartronics Logan holds in the Aerospace and Defense market and the importance of Spartronics' strategic growth plan. Topics of interest include the importance of federal investments, obtaining local government support for winning major government contracts, understanding the open capacity that the Spartronics Logan facility holds, and enabling the growth of the workforce both locally and regionally in the state of Utah.
Spartronics is a portfolio company under One Equity Partners (OEP), whom recently acquired Inovar (Spartronics Logan) on September 1, 2021. With a firm and strong accelerated growth strategy, Spartronics is focused on expanding business opportunities for the Logan facility, as well as positioning Spartronics as a leader in the community alongside our global footprint. By highlighting Spartronics services and technological capabilities, this will align focus on economic development in Cache County, new and existing partnerships, and ongoing collaboration.
Spartronics looks forward to welcoming Utah legislators and community leaders and the opportunity to connect collaboratively.