MD&M Minneapolis: Showcasing Expertise in Medical Design and Manufacturing
Event: MD&M Minneapolis 2023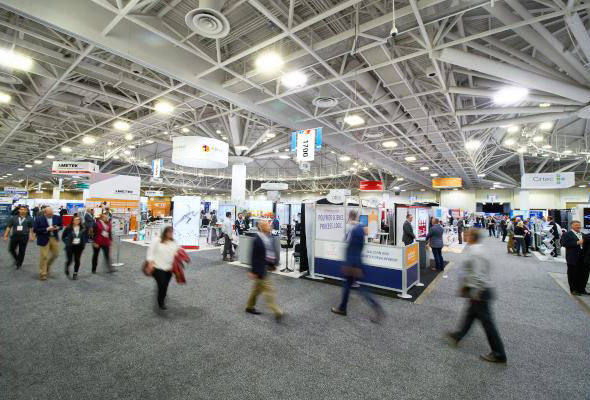 The bustling city of Minneapolis is about to host one of the most anticipated manufacturing events of the year. The Advanced Manufacturing Minneapolis hailed as the Midwest's Largest Annual End-to-End Design and Manufacturing Event, is set to bring together experts from various sectors including Medical Design & Manufacturing (MD&M), Automation Technology Expo (ATX), Design & Manufacturing (D&M), MinnPack, and Plastec. Among the attendees, Spartronics stands out as a leading player in the field, eager to connect and showcase its expertise with industry peers."
 
The Powerhouse Event
The Medical Design and Manufacturing segment of the Advanced Manufacturing Minneapolis event is a comprehensive showcase of the latest insights and solutions for the medical device and life science industry. It serves as a hub for professionals and companies looking to stay at the forefront of advancements in the manufacturing sector. As well as Original Equipment Manufacturers looking for the best manufacturing solutions to help build life-saving devices. With a commitment to delivering highly complex electronic printed circuit board assemblies and high-level assemblies, Spartronics aims to share its story and capabilities with OEMs looking for a reliable partner in this niche.
 
A Speaker Worth Listening To
Adding to the excitement, Senior Engineer Michael Scheidnes from Spartronics has been invited to speak at the event during the engineering sessions. Michael will be presenting on the topic of "Robust Design Transfers and Agile NPI Processes." This insightful presentation will take place in Room 101 G as part of the MD&M: Innovation in Medical Manufacturing track on Wednesday, October 11th, starting at 9 am. Michael Scheidnes' presentation promises to be an invaluable opportunity for attendees to gain insights into the agile and innovative processes that are driving excellence in medical manufacturing. His expertise and the reputation of Spartronics in the industry make this a must-attend session for anyone interested in staying ahead in the field.
 
Don't Miss Out
For more information about the event, including a full show agenda, you can visit the official Advanced Manufacturing Minneapolis website at https://www.advancedmanufacturingminneapolis.com/en/show-brands/mdm-minneapolis.html.
Join Spartronics and other industry leaders at this extraordinary event to witness cutting-edge technologies and gain valuable insights into the ever-evolving world of manufacturing. To schedule time with Spartronics Business Development or Engineering experts, please visit and fill out the form to be connected.
Gated material window that will open and must be completed before able to access material.