Spartronics Gears Up for AUSA's Annual Meeting: Commitment to Supporting the US Army
Event: Association of the United States Army's (AUSA) Annual Meeting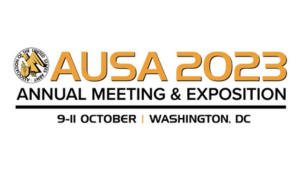 The Association of the United States Army's (AUSA) Annual Meeting is just around the corner, and industry leaders like Spartronics are gearing up to participate in this year's event. Known as the largest land power exposition and professional development forum in North America, the AUSA Annual Meeting is a significant gathering that brings together military personnel, defense organizations, and industry experts. Here's what you need to know about this event and Spartronics involvement.
 
The AUSA Annual Meeting: A Land Power Showcase
The AUSA Annual Meeting is a three-day event that serves as a platform for delivering the Army's message while highlighting the capabilities of various Army organizations. It's also an opportunity to showcase a wide range of industry products and services that support the Army's mission. The meeting is scheduled for October 9 - 11, 2023. To register, click here.
 
Spartronics Participation
Spartronics, a respected leader in Electronic Manufacturing Services (EMS), is proud to be part of the AUSA Annual Meeting. They are committed to supporting the United States Army by providing advanced electronics and manufacturing solutions that align with the Army's mission-critical needs. Spartronics views the AUSA Annual Meeting as an excellent opportunity to connect with industry leaders, military decision-makers, and current prime customers. By participating in this event, they aim to strengthen their partnerships, gain insights into the Army's evolving requirements, and demonstrate their dedication to supporting national security efforts as a partner.
 
Supporting the Total Army
One of the remarkable aspects of AUSA's Annual Meeting is its inclusivity. The event encompasses the entire Army community, including the Regular Army, Guard, Reserve, and civilians. It serves as a vital communication platform, allowing the Army to educate and inform various stakeholders, including government, academic, civic, and veteran advocates, as well as leadership, on Army priorities and issues affecting today's Army.
To learn more, please visit https://meetings.ausa.org/. You can also schedule time with Spartronics Business Development team members for an on-site meeting during ASUA, by visiting https://www.spartronics.com/contact-us.
Gated material window that will open and must be completed before able to access material.