Celebrating Manufacturing: Watertown, South Dakota
2023 Manufacturing Week Parade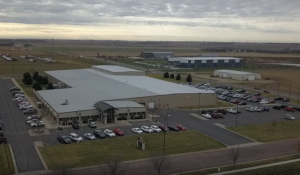 Watertown, October 2, 2023 - Watertown, South Dakota, is gearing up for an exciting celebration of its manufacturing community with the 2023 Manufacturing Week Parade, proudly sponsored by the Watertown Chamber of Commerce and the Watertown Development Company. Scheduled for October 3, 2023, starting at 4 PM, this event promises to be an engaging showcase of the city's manufacturers, innovators, and the people who make it all possible.
As Watertown residents and businesses prepare to take to the streets of Downtown Watertown, one team, in particular, is buzzing with enthusiasm - the Spartronics Watertown team. They are ready to march alongside the city's manufacturers, representing Spartronics, a company that epitomizes innovation and excellence in the field of electronics manufacturing.
A Salute to Manufacturing Excellence
Manufacturing Day/Month is an annual celebration of the manufacturing industry and its significant contributions to the local economy and community. It's a time to recognize the hard work, dedication, and creativity of the individuals who drive this sector forward. Watertown, with its rich history of manufacturing, is the perfect setting for such an event.
The Watertown Chamber of Commerce and the Watertown Development Company, as sponsors, have been instrumental in organizing this parade to celebrate the manufacturing community. They understand that manufacturing is more than just production lines and assembly; it's about people, their skills, and their commitment to growth, as well as, a focus on educating the community and driving innovation.
Spartronics Watertown: Promoting Manufacturing
Among the participants in this year's parade, the Spartronics Watertown team decided to join the excitement of helping promote and share what manufacturing excellence looks like. Spartronics is a long-time player in the electronics manufacturing industry, known for its customer-focused approach and unwavering commitment to quality. In addition, the presence of Spartronics is a collaborative spirit of Watertown's manufacturing community and the city's commitment to presenting manufacturing as an important aspect of a growing community.
A Community Coming Together & Celebrating Manufacturing Day
The 2023 Manufacturing Week Parade is not just about businesses; it's about the community. Watertown residents, families, and visitors will gather to show their support for the manufacturing sector and the people who make it thrive.
Held annually on the first Friday in October and celebrated during the entire month of October, Manufacturing Day holds national events that help show the reality and future of modern manufacturing careers. This industry recognition encourages thousands of companies and educational institutions around the nation to open their doors to students, parents, educators, and community leaders. As manufacturers seek to fill 4 million high-skill, high-tech, and high-paying jobs over the next decade, MFG Day empowers manufacturers to come together to address their collective challenges and build excitement about manufacturing careers so they can help their communities and future generations thrive. For more information on MFG Day, please visit: https://www.themanufacturinginstitute.org/students/manufacturing-day/
Gated material window that will open and must be completed before able to access material.